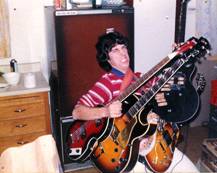 Me in the kitchen of the Branch Street house
wearing lots o' guitars.   The black guitar body
that has chunks chiseled out was going to be
a percussion controller that Tim was building
for an analog synth. Notice the can of WD-40 on
the counter? We had an ant problem, and Tim
used this as a blow torch to solve it.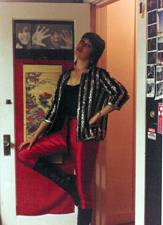 Leslie in my room prior to a gig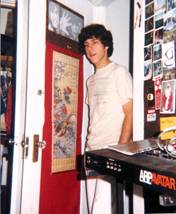 Me in my room.  Right
ARP Avatar Guitar Synth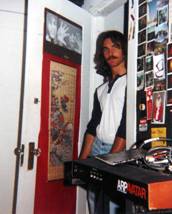 Brett the sound engineer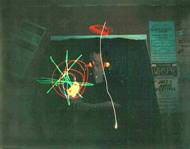 Leslie in my room/light painting.
Band posters on the wall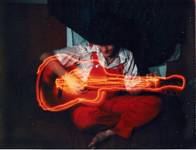 Light painting of my guitar

A guitar that I wanted to build
(... and I still want to build someday)!