---
BS Productions Recording, "The Voyage"
(December 1976)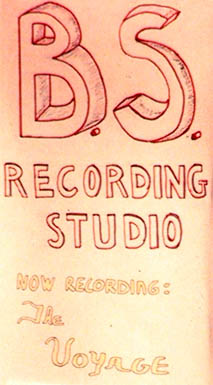 Sign on my bedroom door during
"The Voyage" sessions.
The Voyage Sessions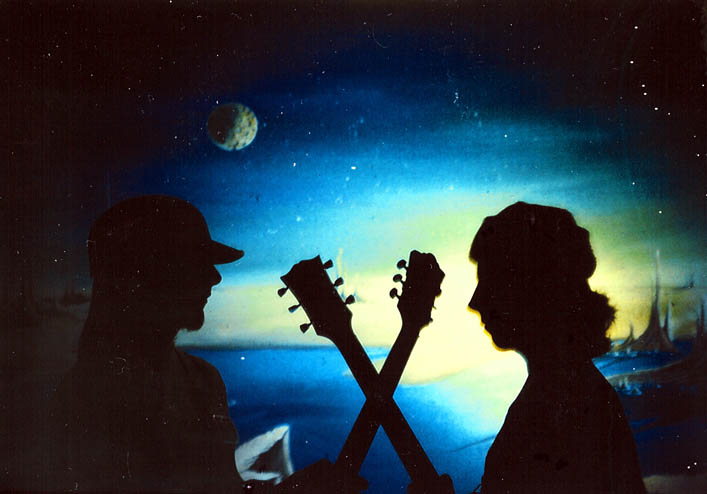 The cover for the tape. We stood in front of a rear projection screen and shot the cover
with a Polaroid camera. The slide that was projected was from a photograph of a
"space" painting that I saw at a Star Trek Convention in 1976.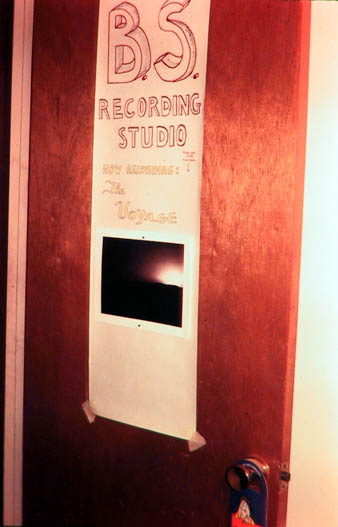 My bedroom door.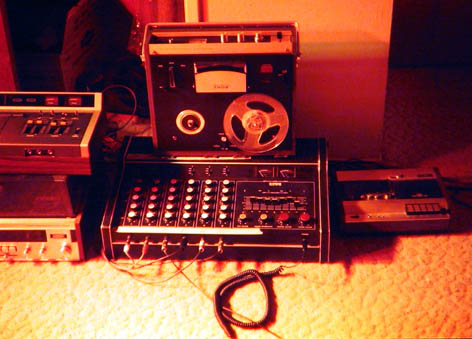 The recording "gear". Very primitive! Two cassette decks, a P.A. mixer
and a reel to reel for mastering. We ping-ponged four times between the
two decks to get 4 stereo dubs.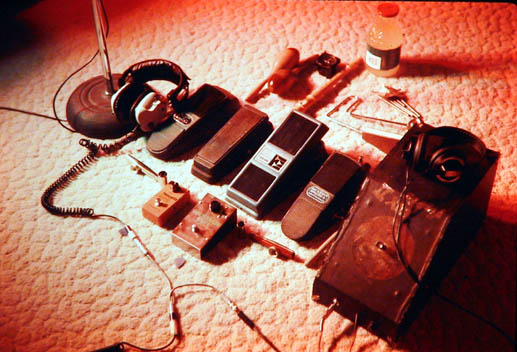 Gear...Volume pedal, Crybaby wah-wah, Maestro wah-wah/fuzz, Tom's
wah-wah/fuzz, Talk Box, MXR distortion, Big Muff distortion,
kazoos, percussion, wooden recorder, vibra-slap, windchimes, Gatorade.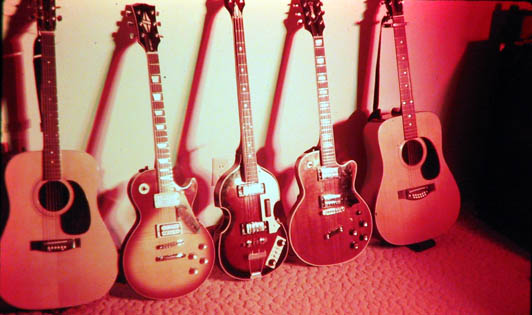 Guitars, Pat's ATFLAA, Pat's copy Les Paul, Copy Hofner Bass, Tom's Guild,
Jeff Asbury's 12 string.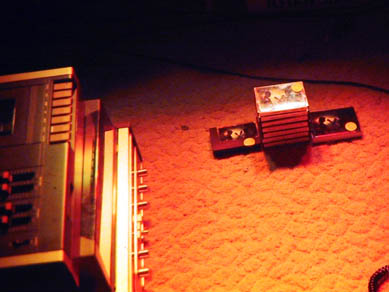 Stack of final tapes.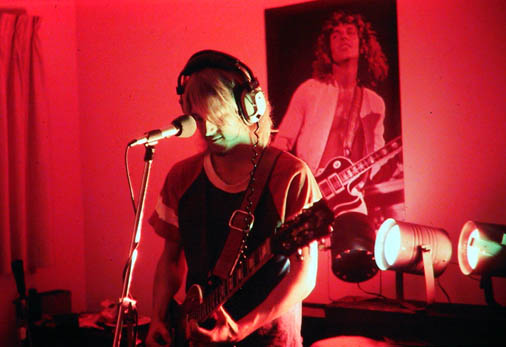 Tom Bringle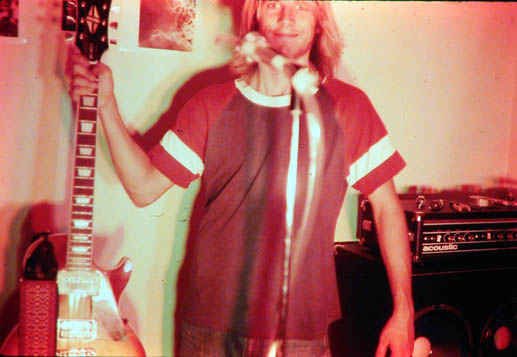 Tom Bringle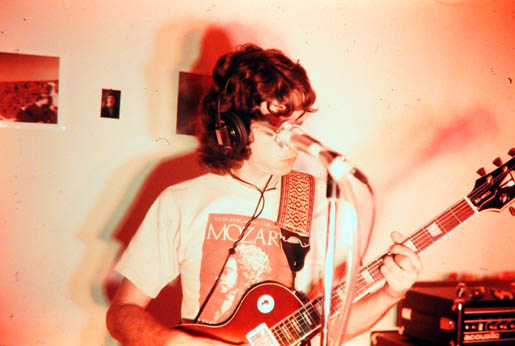 Pat Scandalis. Talk box tube.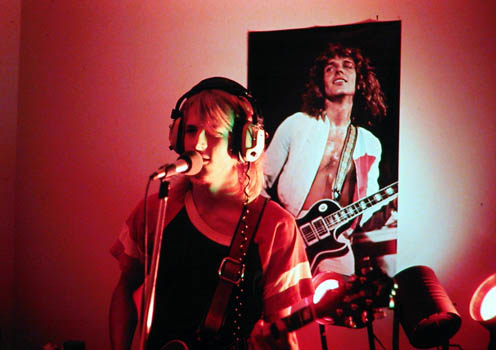 Tom Bringle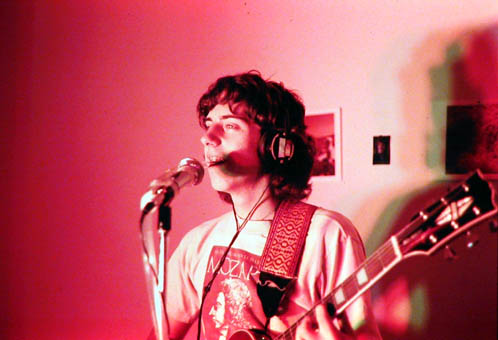 Pat Scandalis, playing talk box.
Revision History
01/16/2003 (gps) Initially written

---
[Back to Chris and Pat's home]