---
Happy Holiday's 2000 from Chris and Pat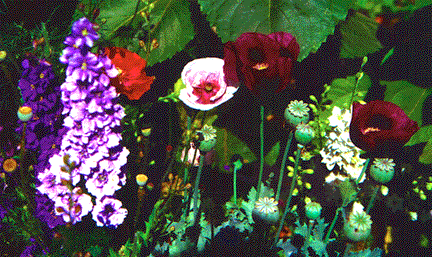 From our little garden house to yours -- Warmest greetings, wishes for peace and health. Here's an update on what's going on with us.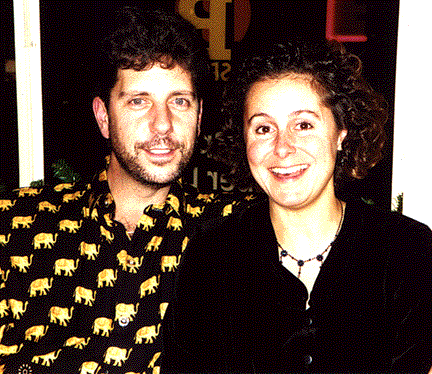 We spent the holidays in Panama. We got to practice our Spanish, and enjoyed talking with Panamanian folk about Americans, the Canal and the US election.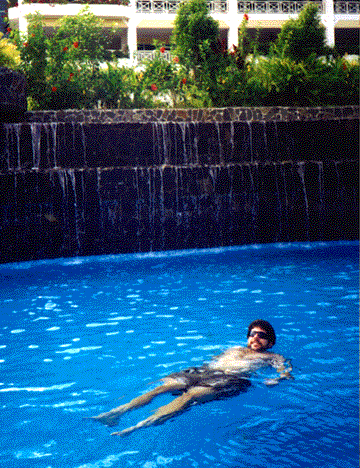 We stayed in a number of eco-lodges; one was a former radar tower that has been converted to a wildlife lodge. This tower rises above the jungle canopy, and in the early morning we saw more colorful birds than either of us had ever seen; emerald, iridescent blue, cardinal red.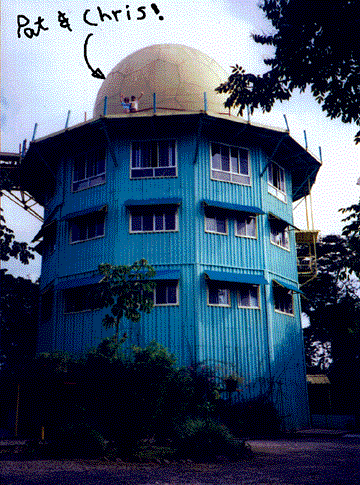 The jungle in Panama is similar to Costa Rica, with fewer tourists. We saw coatis, capybaras (a dog-sized guinea pig that lives in the water), crocodiles, and toucans.

One day we spotted a sloth eating leaves near the top of a very spindly tree. Jokingly, Chris asked our guide if sloths ever fall from trees. At that moment the sloth reached up for one more tender leaf and the branch that he was hanging from broke with a loud crack. Clutching his branch, he fell to the ground in what seemed like slow motion. We spotted him sitting on a soft pile of leaves still holding on to his branch.

At another of the lodges, a guide had rescued an orphaned baby sloth. He named her "Teba" which is an Indian word for "hope". Chris held and bottle-fed her. Teba fell asleep in Chris' arms as we walked back to the lodge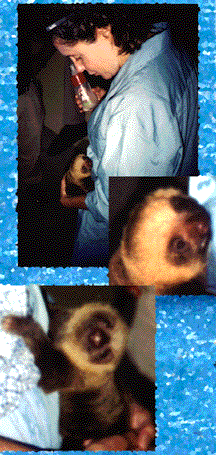 Pat's Year (2000)
At the beginning of the year, my job at Staccato was still very stressful. In March, I made the decision to leave (on St. Patrick's day no less)! Since then, I've been very happy with my work life. I've been working as a consultant, and recently I took a full time position at an Internet radio company.

Since I was not working full time this year, we were able to build a hot tub and a deck. We also had our best garden ever. This year we had a cultivated wildflower garden that was filled with larkspur, and oriental poppies. We canned and froze most of the produce that we grew this year.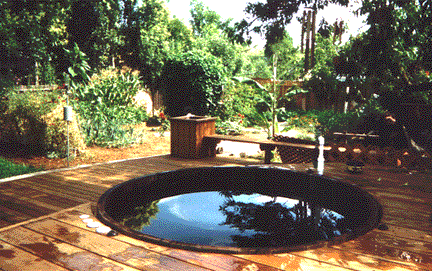 Chris' Year
This has been a better year, although I am still focusing on my health. My doctors and I have recently recognized that there may be a link between my childhood case of Lyme Disease and my current nerve entrapment. We have begun antibiotic Lyme Disease treatment to see if it increases my ability to use my arms. Otherwise, as you may know, we finally found the perfect dog! After a frustrating year trying to find one, Molly appeared as a stray in our front yard. I LOVE having a dog; I plan to train her as a therapy dog so she can visit patients in local convalescent homes and hospitals.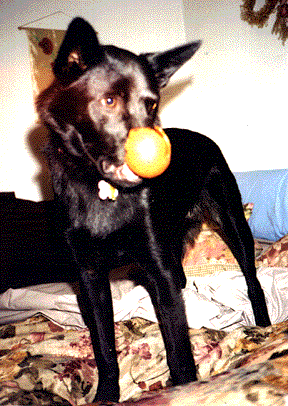 Molly the Red-nosed Dog-deer
---