---
Pat and Chris' Holiday '99
News Letter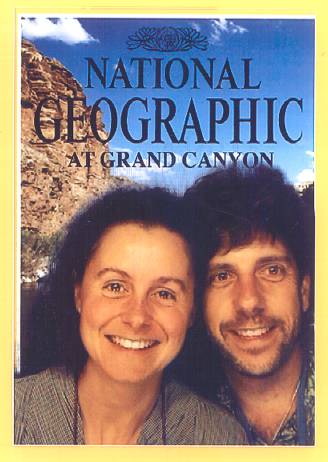 Well we've been newlyweds for a bit over a year now and love being married.  We celebrated our one year anniversary at the house in Big Sur  where we had our reception. Here's and update on what's going on with us.

Garden is Y2K Compliant
We had another great year growing things in our garden.  Last fall after the wedding we planted sweet pea flowers, red poppies from my father, garlic, and of course wild flowers. In the spring our hard work paid off, and the whole yard was filled with color.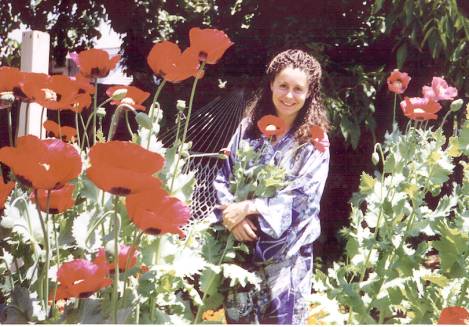 In the summer we grew pea pods, peppers of every color, basil, tomatoes, bok choi, apples, plums, boysen and raspberries. Between canning and the fruit drier, we are Y2K prepared for this winter!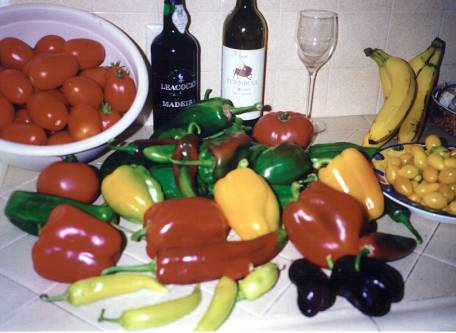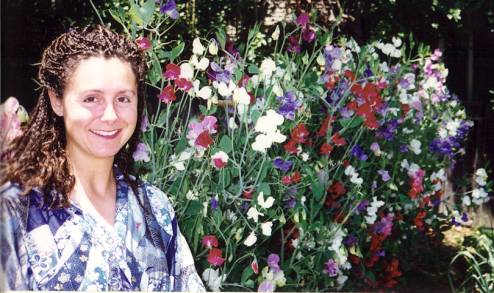 Pat's Year
By the engineer formerly known as Pat.
In spite of all the high technology work that I've done over the years, our lives remain decidedly low tech, no cell phones, no pagers, no cable TV, and we've still not gotten around to replacing the stereo that I gave away when I left college 17 years ago ;-)
My job at Staccato has continued to be stressful for me personally.   I'm hoping that the next year will lead to some satisfying changes in my career.
The high point of my year has been being married to Chris.  She has been my anchor in a difficult year.
Chris' Year
Finally The search is over… we found a doggie! Pat's wedding gift to me last year was a bag of puppy chow.  Since that time we've been looking for a rescue dog to adopt. Bailey was dumped into an overnight bin at the Sacramento Humane Society.  We located her on the internet through a rescue organization.  She is half Basenji (an African dog similar to a Dingo), one year old and in need of some serious training.  We are going to pick her up when we return from our Christmas break. We are looking forward to having this new member of our family.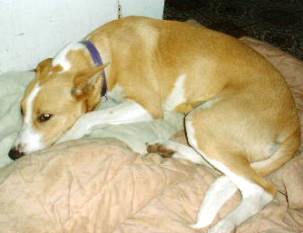 I continue to struggle with Thoracic Outlet Syndrome (TOS). We have visited 19 doctors and worked with 5 physical therapists in the past 2 years, and it has become clear this is something that does not just "go away".  Pat has been extremely supportive and gets the "husband of a lifetime" award.  In a few months we plan to visit the Denver Vascular Institute to see if TOS surgery is an option.  In the mean time, patience is my coping strategy of choice.
Holiday Plans
This Christmas we are going to head off to Kauai for a couple of weeks of hiking and relaxing. 
We hope that the next year finds you well and happy.  Chris and Pat
---