Chris and Pat's 1999 New Year's Newsletter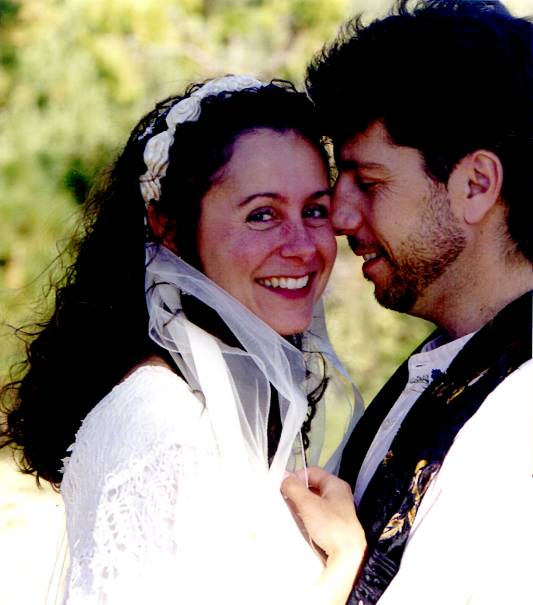 It's well into 1999, and we are finally getting around to doing our annual newsletter. Now that our wedding and honeymoon are over, things are getting back to normal (whatever that is?).
Wedding
As you know we were married last October. We took our vows in a beautiful redwood grove in Big Sur, California. Several of Pat's friends played the music (which Pat wrote) during the ceremony.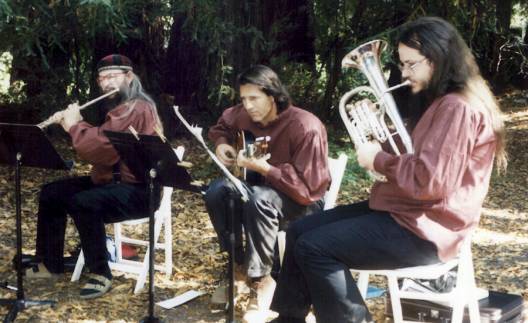 Processional - Breaking Waves (Midi file)
Recessional - Little Pebbles (Midi file)
The outdoor reception was held at a private home with a deck that overlooked the Pacific Ocean, and the day was exceptionally clear.†††††† We ended the reception with a perfect sunset, a Jacuzzi party and a jam session.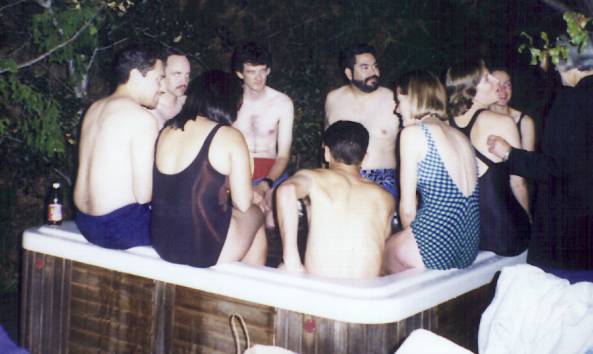 We had a great time, and are thankful to everyone who made our day special.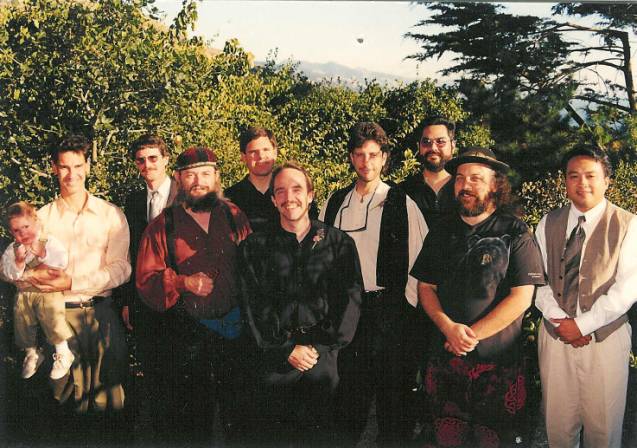 Patís Friends at the reception
Honeymoon
We went on our honeymoon in Hawaii, Belize and Guatemala.
†††††††††††
Hiking the Napali trail on Kauai
Belize was a wonderful place with lots of wildlife, similar to Costa Rica; Guatemala had interesting Mayan ruins.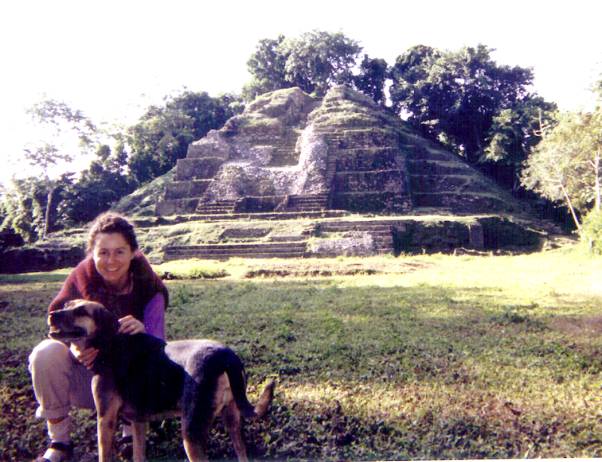 Chris found a hiking friend in Belize
We spent most of our time in jungle lodges, with a few days diving in the Cayes. One of the jungle lodges was rehabilitating a pair of orphaned Howler Monkeys. One of the monkeys, Chinko, bonded with Chris, and decided that she was his new girlfriend.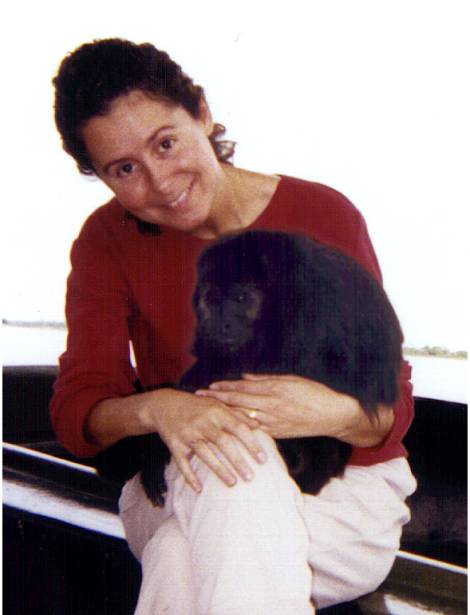 Chris and Chinko the Howler Monkey
Pat
Pat's company, Staccato, is getting close to shipping its first product, and his work there continues to keep him too busy.
Chris
This has been a difficult year for Chris. As you may know, she has had problems with her hands for many years. After completing graduate school and working for less than a year, her hand problems have reached a point where she has become temporarily disabled. Pat has been very supportive in taking on the role of both breadwinner and house/yardkeeper. Several doctors have concluded that the problem is that some nerves have been injured due to repetitive stress, and a minimum of a one year recovery time is typical.
Garden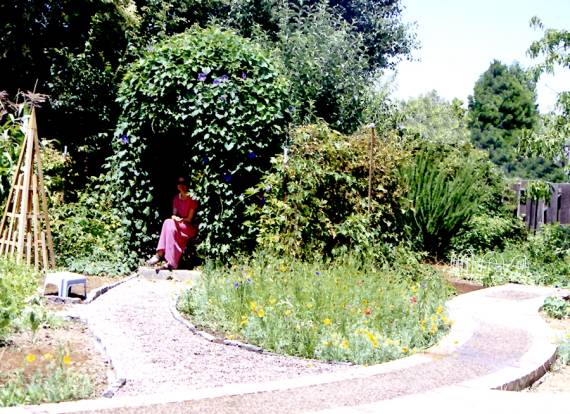 Once again we had a great year in our garden. This year we grew flowers, corn, peppers, tomatoes, eggplants, beans, melons, and we had a bumper crop of boysen/raspberries. This year we figured out how to dry our extra tomatoes in the fruit dryer. We have been eating them well into the winter.
We got an early start with next spring's garden. We've already planted onions, garlic, flowering sweet peas, and yams.
We're looking forward to a calm and peaceful year. When Chris is feeling better, we plan to get a doggie (this was a wedding present from Pat to Chris). We are considering a pound puppy -perhaps a small short-haired Beagle-size dog.
We hope that the coming year will be fulfilling for you.
Love,
Chris and Pat
---