---
Christmas Newsletter 1997
Well this year I decided to bag the carrot cakes.  Chris and I had a great year in the garden, and we decided to make preserves.   We modified the recipe a bit, using no pectin, and 1/2 the sugar.  Also the preservers are organic, as we don't use anything in our garden except a bit of Miracle Grow on the Tomatoes and Peppers.  Hope you like 'em.
Last Christmas Chris and I were going to go to Costa Rica.  However, because of starting the new company, I needed to stay here to help write the business plan.  However, Chris did go and she stayed with a Costa Rican family for a week, where she was able to practice Spanish.
We (myself and my partners) did successfully launch the new company.  Its called Staccato Systems, and we are writing software to allow computers to make music, by simulating real musical instruments.  This is really very fun for me, because its a bit of a continuation of something that I worked on 15 years ago in college.  We ran the company out of my garage for 8 months with no money.  This was tough, as I did not have any income during this time.  However, we were able to convince Yamaha-Japan to fund us to develop our software. If all goes well, they may fund us again in the spring.  I'm working long hours to finish up my part of the software, but it is fun!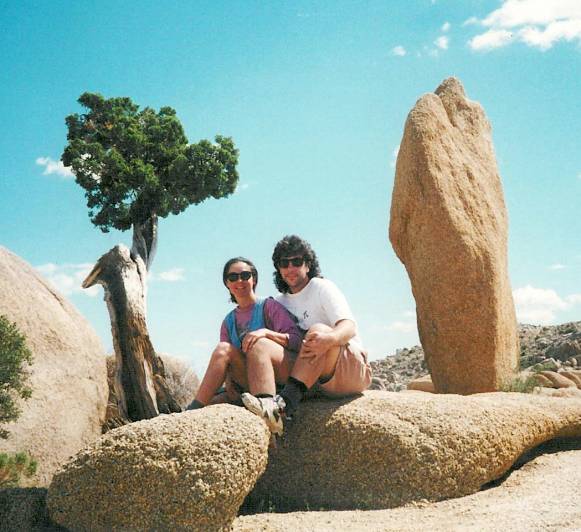 Last Easter, Chris and I went camping in the desert at Joshua Tree.  One night we decided to go on a full moon hike (Echo Valley).  As we headed out the moon was very bright, and we heard coyotes in the distance. We stopped to see if we could see any wildlife, but as we waited, we noticed that it was getting pitch black.  Needless to say we managed to choose the few hrs around a near total lunar eclipse for our hike.  It was really dark hiking back.
As I mentioned, we had a great year in the garden.  We grew corn, tomatoes, eggplants, sugar peas, watermelon, potatoes, pumpkins, cantelope, peppers, onions, garlic, apples, pears, peaches, and plums.  Basically we ate out of the garden until a few weeks ago.  We will probably be eating frozen garden stuff until March.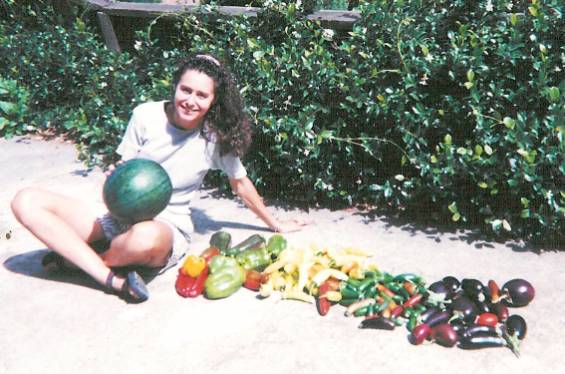 Chris and I went on couple of weekend backpacking trips near Big Sur.  We backpacked to some wonderful hot springs.
As a part of my work, we present a paper every year at a computer music conference.  This year the conference was in Thesoloniki, Greece. Chris came with me to the conference in September.  We took 10 days off after the conference to travel around in Greece. 
We hiked up Mount Olympus, and stayed in a hikers hut near the top.  Also we had an aftenoon to see Athens.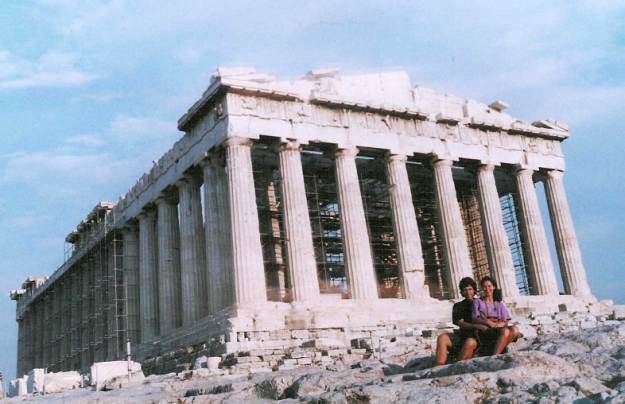 We also went to the National Museam.  This is me after looking at 600 marble statues.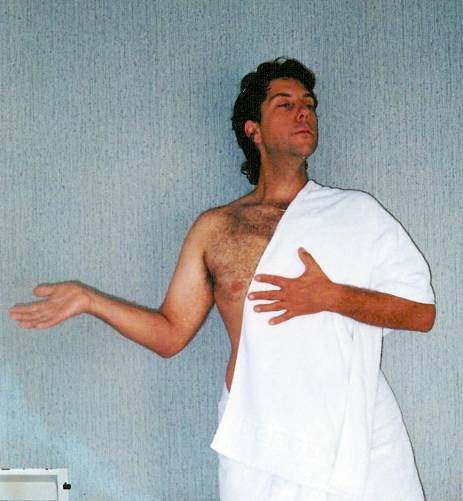 Then we caught a ferry to a few of the islands, visiting Naxos and Santorini, (where our Christmas card picture was taken).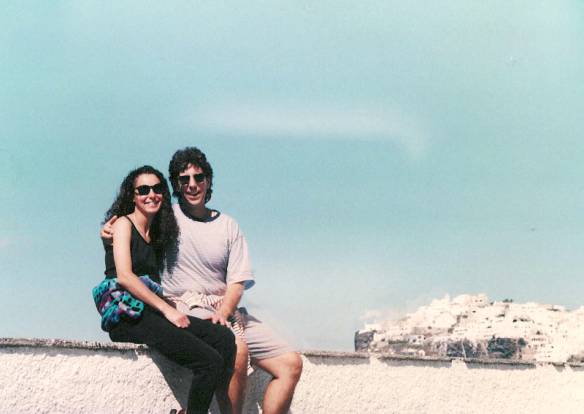 The high point of the trip was getting to visit some of my relatives whom I had not met previously. We went to the town of Kalamata, and visited my Uncle/Cousin Demetiri, his wife Maria, and his daughter Catherine.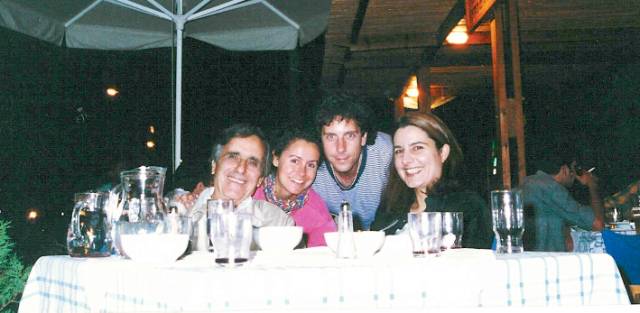 Chris just finished her Masters in Public Health.  She has a great new job working for a local consulting firm doing ergonomic evaluations.
Finally we continue to plan our Wedding for sometime later in 1998.
Hope that this coming year finds you well and happy.  Pumpkin says hi too.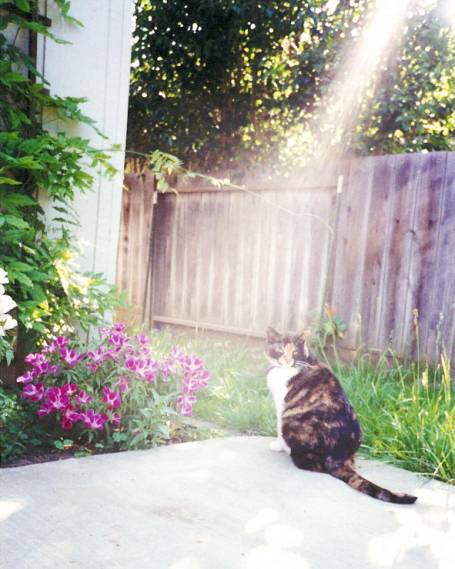 ---