---
The WhaTHIGOWP Times Dec/1995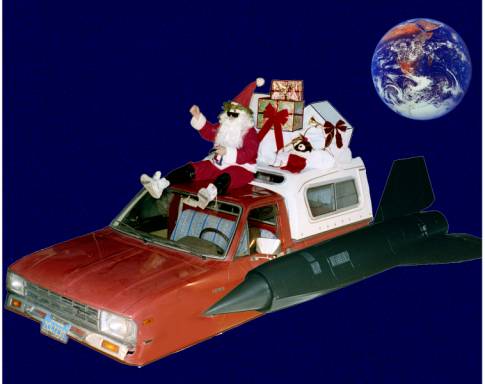 What the heck is going on with Pat? Well, its been a several year hiatus from doing my cakes.† This year they are back with a vengeance.† When we last left off, I was no longer filling the world with fruit cakes, in favor or Applesauce/Carrot/Spice cakes.† This yearís cakes feature organic raisins grown and dried by my father, walnuts shelled by my father, and applesauce made by me† from the apples grown in the garden.
My life has been topsy turvey for the last couple of years.† Three years ago, I bought a house, Iíve had three career changes in the last couple of years as well;† Apple, Sun Microsystems, and Iím now working as a consultant for Stanfordís Office of Technology Licensing on using computers for Music Synthesis, which is very exciting.† My beloved truck died over a year ago, and Iíve been using lots of creative means to get around.† I sold it for parts to an old fat guy from Northern Alaska.
Also Iíve met a very nice woman named Christine, and she and I moved in together a few months ago.†† We are going to go backpacking in Peru for the holiday break.

---